News:
---
Women Build Clinic: Tool Safety & Framing

National Women Build Week is an annual partnership between Habitat for Humanity and its long-time national partner, Lowe's Inc. This year, National Women Build Week will be May 6th - 14th.

In preparation for National Women Build Week, we are inviting local women to join Habitat for Humanity volunteers and Lowe's instructors in learning basic construction techniques such as power tool safety and how to frame a wall.

We need a minimum of 6 participants, and the maximum is 15. The clinic will begin at 10:00 am and last approximately one hour. Call 575-359-1344 for more details.
---
Volunteer Opportunity: Siding
When:Saturday, March 25, 2017 8:30 am
Where: 404 N Thornton, Clovis
Work begins at 8:30 am and continues until a good stopping point midafternoon. Wear sturdy shoes, comfortable clothing that you won't mind getting dirty, bring gloves and eye protection if you have them. Everything else should be provided.
Lunch is being provided for the crew about 11:30 am.
Visit www.volunteerenm.org for more information about opportunities in our area.
---
Now Hiring - Habitat ReStore Clovis
Part-Time Position: 25-30 hours per week, minimum wage to start
The Habitat ReStore is a fundraising program of Habitat for Humanity of Roosevelt & Curry Counties. The ReStore mission is to generate revenue through the sale of donated and reclaimed building materials and related household articles to support the activities of HFHRCC.
The ReStore Clerk is responsible for materials in the warehouse, loaded onto our trucks, and in the ReStore itself, performing daily operations procedures, customer service activities such as locating items, helping to carry items out to a vehicle, etc., working with volunteers, following ReStore policies and procedures.
Qualifications: High School degree or equivalent, Valid Driver's License
Physical Requirements: Ability to lift 50 pounds, move furniture, Ability to spend the majority of the day standing, driving or moving about the warehouse and ReStore.
Language Skills: Bi-lingual Spanish and English or English-speaking with basic conversational Spanish skills a plus.
Applications are available at the Habitat ReStore during normal business hours. Call 575-935-0760 with questions.
---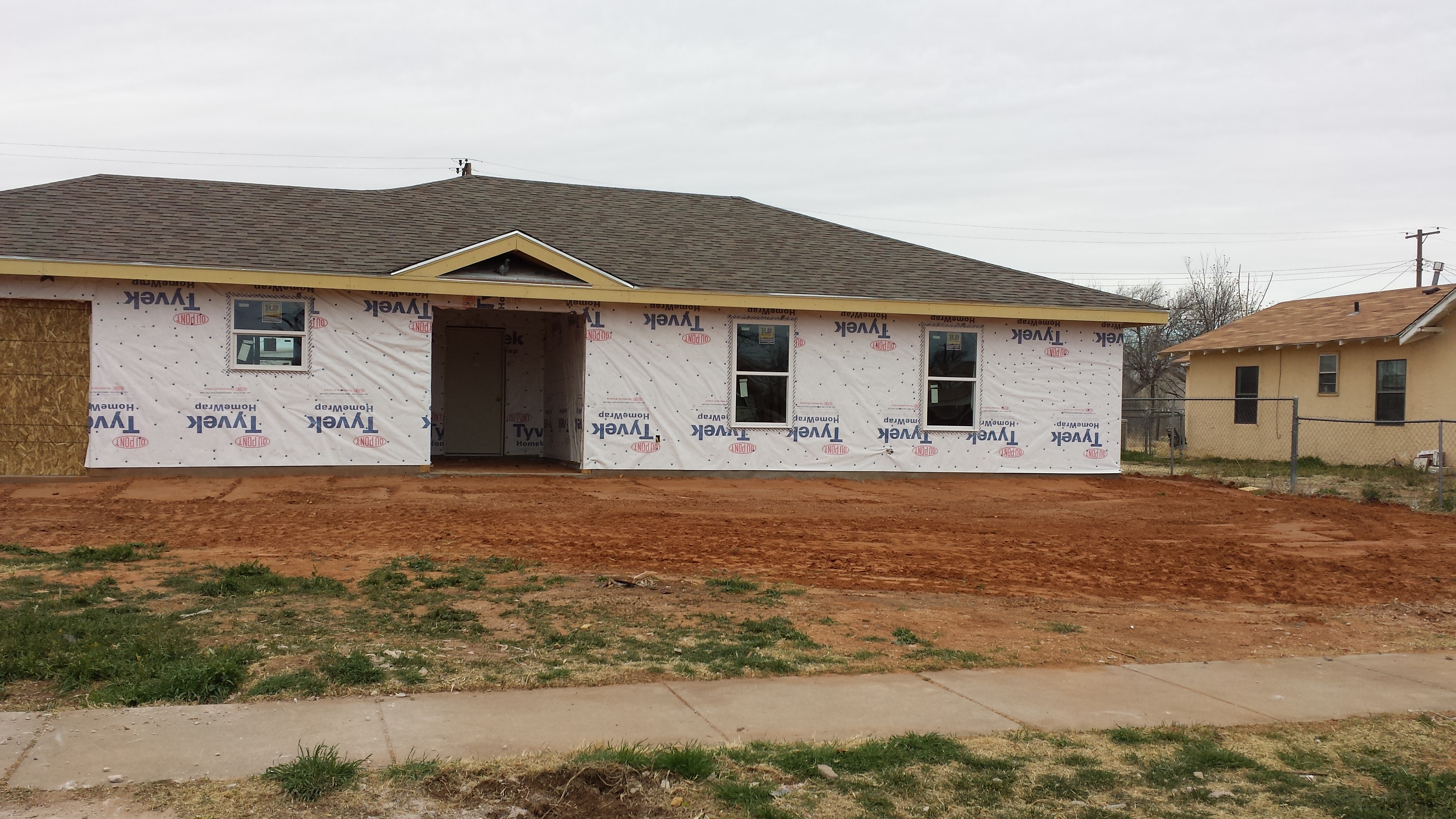 Jose and Maria's new house-in-progress
---
Ongoing Opportunity: Habitat ReStore
Volunteers are invited to help with picking up donations, unloading the truck, organizing merchandise and otherwise assist the ReStore staff in the thrift store operation.
Where: Habitat ReStore, 8th & Gidding, Clovis
When: Anytime you have to spare
Who: Anyone 16+ (minors will need permission)
Call: Alice at (575) 935-0760
---